Beta Permissions: How can Managers create and edit time for others?
This article is for Harvest beta permissions. The beta program is available to team accounts who opted in. If you're looking for information on editing time for others for a non-beta account, you can find that in the Managing Time and Expenses section of our regular Help Center.
Managers with the optional permission to Create and edit time and expenses for people and projects they manage can view and edit time tracked by people on projects they manage and/or time tracked by their assigned people.
View or edit another person's timesheet
Go to

Time.
Click the

Teammates

button located in the top right corner of the timesheet.
Select a team member's name to go to their timesheet.
You can then edit, start, stop, or delete timers and navigate through the calendar as you would on your own timesheet.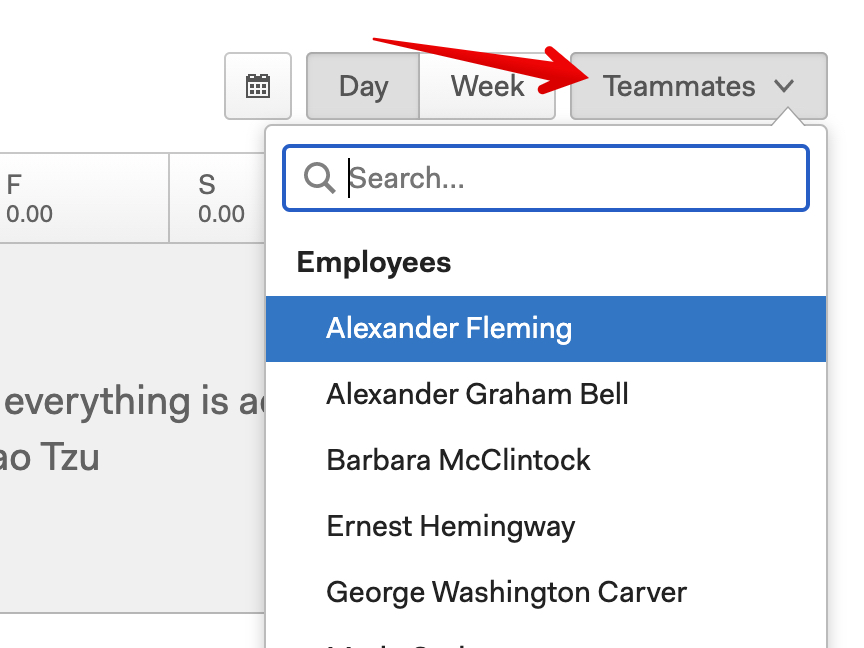 Resume editing your timesheet
When you've finished editing a team member's timesheet, you can return to your own timesheet by clicking the Resume editing your own timesheet link in the warning message at the top of the page.

Submit another person's timesheet for approval
If you need to submit another person's timesheet for Timesheet Approval, follow the steps to view their timesheet and click the Submit week for approval button (lower right corner). Then, click Yes, submit timesheet to confirm.
If the person tracked only time, their timesheet will then submit.
If they've tracked only expenses, or both time and expenses, you'll be taken to a review screen and will need to click

Submit for approval

at the bottom of the page to confirm the submission.