How do I invoice for my Fixed Fee project?
Fixed Fee projects can be invoiced for individually or pulled onto an invoice that also includes Time & Materials projects.
To invoice only for a Fixed Fee project:
Go to Invoices > Overview.
Click New invoice and choose your client.
Select the option to Create an invoice for tracked time, expenses, or fixed fees, then click Choose projects.

After choosing the project(s) you want to invoice for and any billable expenses you want to include, click Review invoice.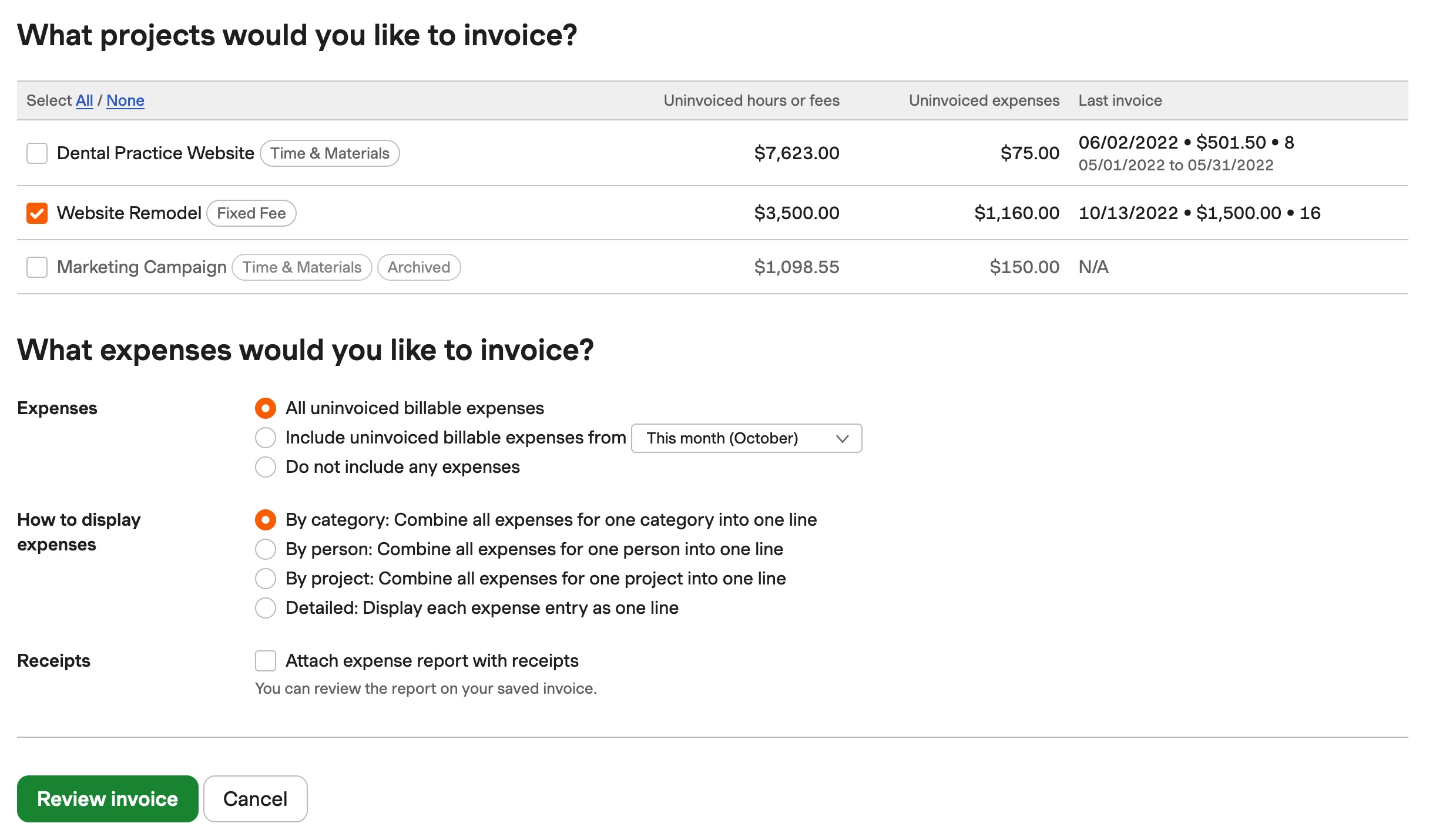 You'll be dropped into an invoice where your project's total fee will be pulled into a line item. You can edit the invoice's line items, add rows, or reorder them. If you'll be creating multiple invoices for your fixed fee project, the project context feature will come in handy.
When everything looks good, click Save invoice. You can send the invoice to your client right away, or keep it as a draft and send it later.