Jira: Track time from Jira issues
Track time to Harvest from any Jira issue.
Setting up the Jira Integration
Harvest for Jira works for Jira cloud products only: Jira Software, Jira Service Desk, and Jira Core. The add-on is available for no additional cost (although you do, of course, need Harvest and Jira accounts to use it).
To install the add-on, follow the steps below:
Sign in to your Jira instance as an admin.
Click the admin dropdown menu and choose Add-ons. The Find new add-ons screen will load.
Locate Harvest Time Tracking (Official).
Click Install to download and install your add-on.
You're all set. Click Close in the Installed and ready to go dialog.
Using the Jira integration
Once you've installed the add-on, you're ready to start tracking time from your Jira account. When you navigate to an issue in your Jira account, you'll see a new Harvest Time Tracking section in the right column at the top.
Click Open Harvest Time Tracking, then select your project and task to start tracking your time. The notes field will be populated with the Jira issue ID and title: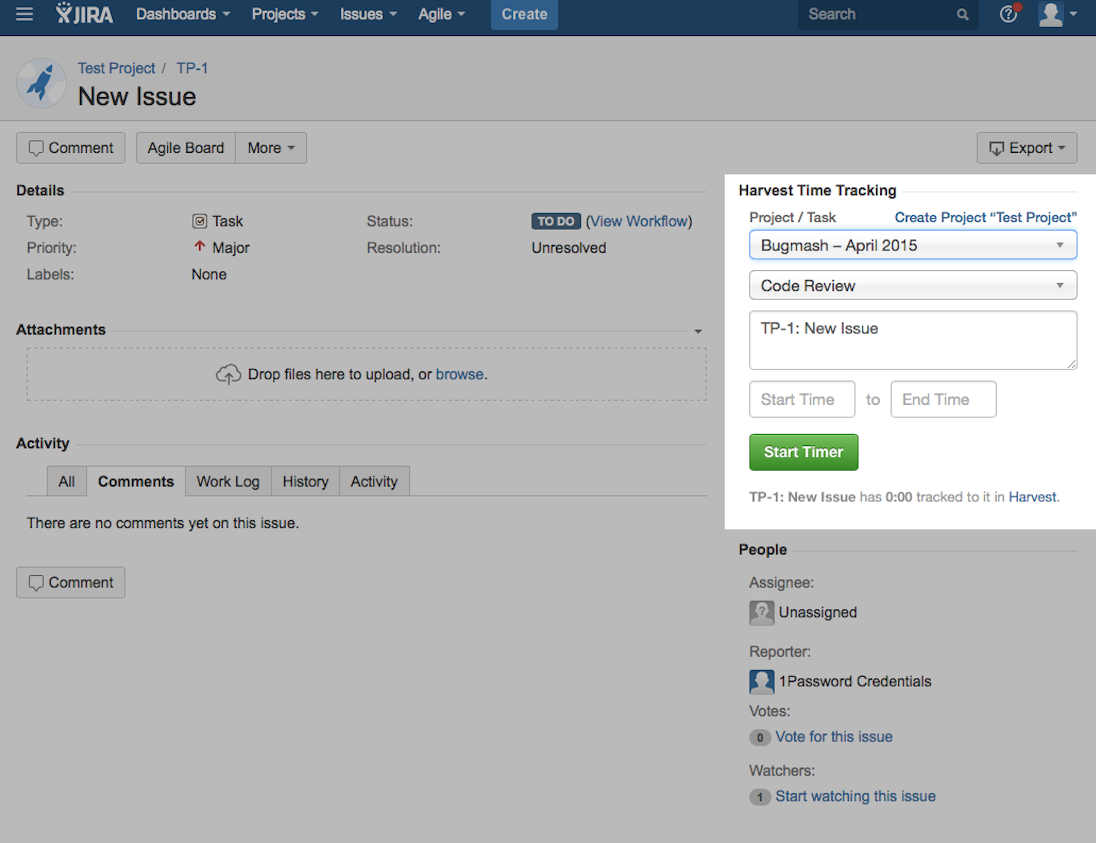 You'll be able to see how much time has been tracked to this issue in Jira. Your Harvest timesheet entries will also have a link back to the Jira issues.