How can I set up project templates?
This article is for Administrators and some Managers. Learn more about
permissions
. If you're a Member, check out our
Member resources
.
Harvest doesn't have an explicit feature for setting up project templates. However, this can be accomplished by creating a project with all of your preferred settings, tasks, and teammates, and saving it to use as a template. When you want to create a new project with those same settings, you can quickly duplicate the template project. You'll be able to rename the duplicated project, set it to your actual client, and make any necessary changes to its settings.
When creating a template project, you may want to include "Template" in the name so your teammates know that the template project itself is not meant for tracking time and expenses. It is also helpful to create the template projects within an "Internal" or "Template" client to keep them separate from your actual client projects.
Also, to make it easier for your team to find and use the template projects, you can pin those templates to the top of your Projects page:
​​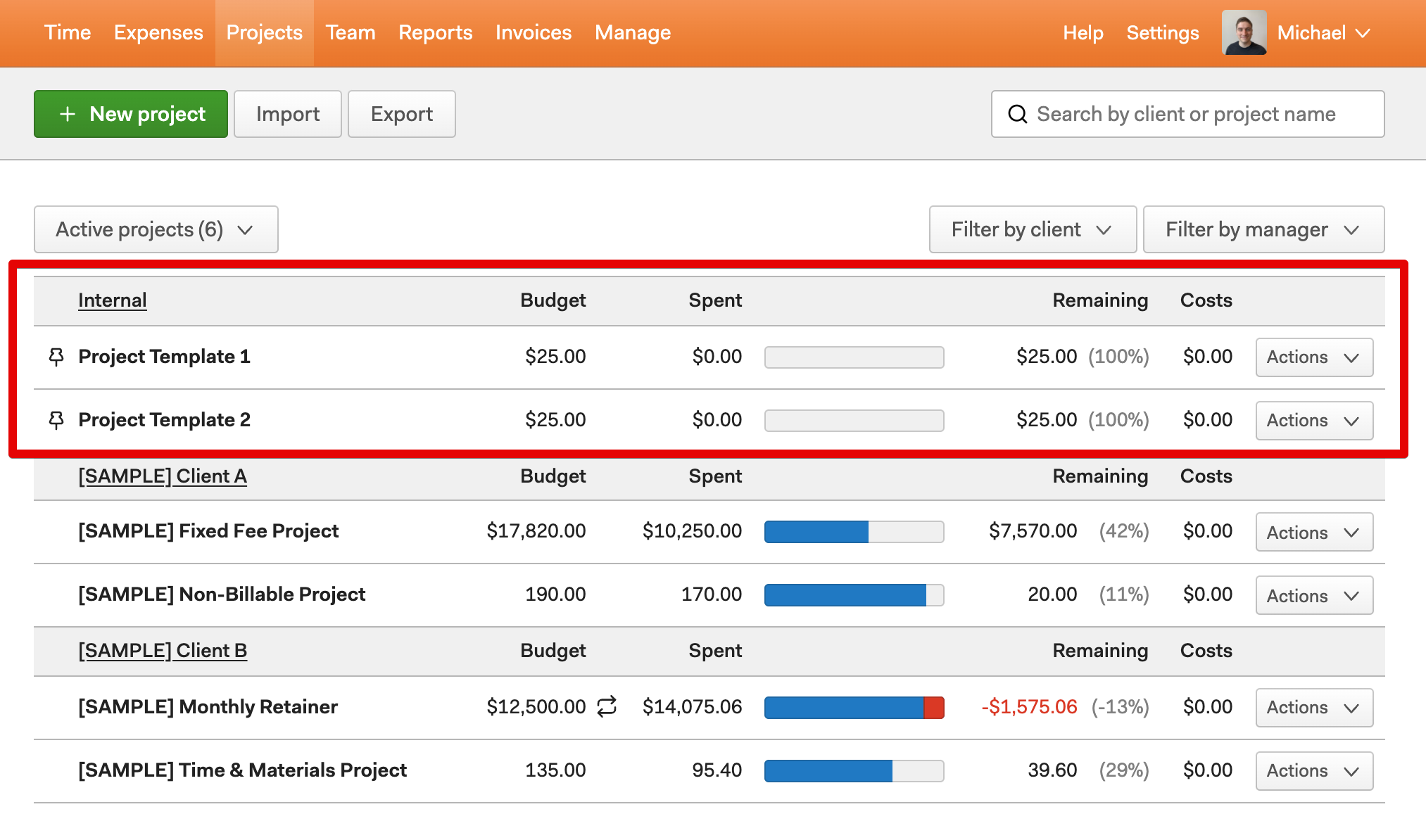 ​When creating or editing your template project, you can enter details about when to use a particular template in the Notes section of the project's page. Those notes will then appear on the project analysis page:
​​